Biography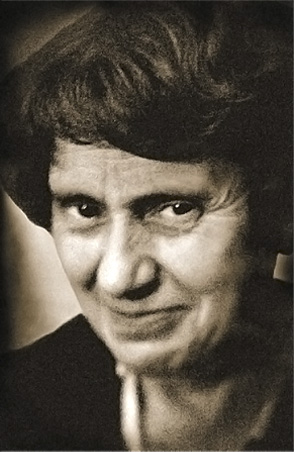 The pianist Vera Lotar was born in 1901 in Turin. Her parents were high school teachers, her father taught mathematics. Her mother — languages and literature. They later both lectured at the Sorbonne.
Vera later confirmed that she had been learning music, 'as far back as she can remember'. Her family were serious academics, music and literature their main pastime. At twelve Vera had already joined the Arturo Toscanini's orchestra. She became Alfred Korto's pupil in Paris and shared her teacher's affection for Chopin and Debussy music. Vera graduated from Korto's class and entered the Vienna Academy of Music where she enlarged her ever growing repertoire. From then on was besotted by Bach, Mozart and Beethoven. Ludwig van Beethoven's portrait forever stood on her piano.
In Paris she married a soviet trade mission official and in 1938 the couple immigrated to the Soviet Union. Her welcome was totally in accordance with the macabre fame this year has left in the history of our country. Thanks to her famous friend soviet pianist Maria Veniaminovna Yudina, she managed to confirm her status as a performer and started working in the State Filarmonia of Leningrad.
However due to the powers in charge her husband was arrested, shortly followed by her own sentencing for 13 years in Stalin's gulag. Innocent she spent her term in Sahalinlag and Severurallag.
All these long years the keyboard cut out of a plank from her bed with a kitchen knife was her only musical instrument. Vera played this silent piano during her rare free moments. She held these extraordinary concerts for the other female prisoners who were shocked by her devotion to music They were mesmerised by her fingers playing the most unusual musical instrument of XX century. Fingers tortured by the  hard work of the Gulags.
After her release from the camp she worked as a leading pianist in Nizhnii musical theatre. It was in this theatre where the famous Russian film director Vladimir Motyl staged his first projects.
Later she lived in Barnaul. In mid seventies of the last century on invitation by the president of the Siberian branch of Soviet Academy of Science she moved to Novosibirsk and became a soloist of the Novosibirsk state philharmonic society.
Vera Lotar-Shevchenko became an active performer. She played in Moscow, Leningrad, Novosibirsk, Odessa, Omsk, Sverdlovsk. She worked incredibly hard, performing her favorites — Bach, Beethoven, Chopin and Debussy. Her real triumph came from her performances of all Sonatas and Concertos N°5 of L.v.Beethoven with the orchestra of the Novosibirsk state philharmonic society conducted by Vassilii Sinaisky.
Although she had a chance to return to France she always rejected: 'It would be treachery to the memory of those russian women who helped me during that infernal term in prison.'
She is buried in the Southern cemetery of Novosibirsk. Vera's own words are on her gravestone read: 'Blessed is life with the music of Bach.'